HOWTOONS KITS

2016-2018


In 2016, Howtoons launched a monthly subscription service. Each Howtoons project kit focuses on a different STEAM (science, technology, engineering, art, math) topic and includes all the tools and materials to build the project. Each kit also contains a mini book with a comic-style story related to the project, the project step-by-step instructions, and an explanation of related STEAM concepts, all using the Howtoons signature visual storytelling style. Bonus content includes an interview with a STEAM field professional, games, and additional related DIY projects. Our mission is to inspire kids to learn through playful experiences.

My role was lead designer and creative director. In addition to project design and magazine layout, I managed and directed an amazing team of engineers, developers, artists, and writers, as well as worked with industry professionals and classrooms to test and refine our projects.

Below are a few of the kits that we created.


Ukulele kit:
Our most popular kit is a great way to teach kids the science of sound. What started out as a simple rubber band guitar turned into a fully functional cardboard ukulele.
Origami Robot Kit:
Made using origami and simple electronics, the Gami-bot kit is a fun way to teach kids about circuits and robotics.
Toolbox Kit:
We wanted to push the boundaries of what was included in our kits, and each Toolbox Kit includes a hammer. This kit focuses on the importance of teaching how to use tools, so they can build their future.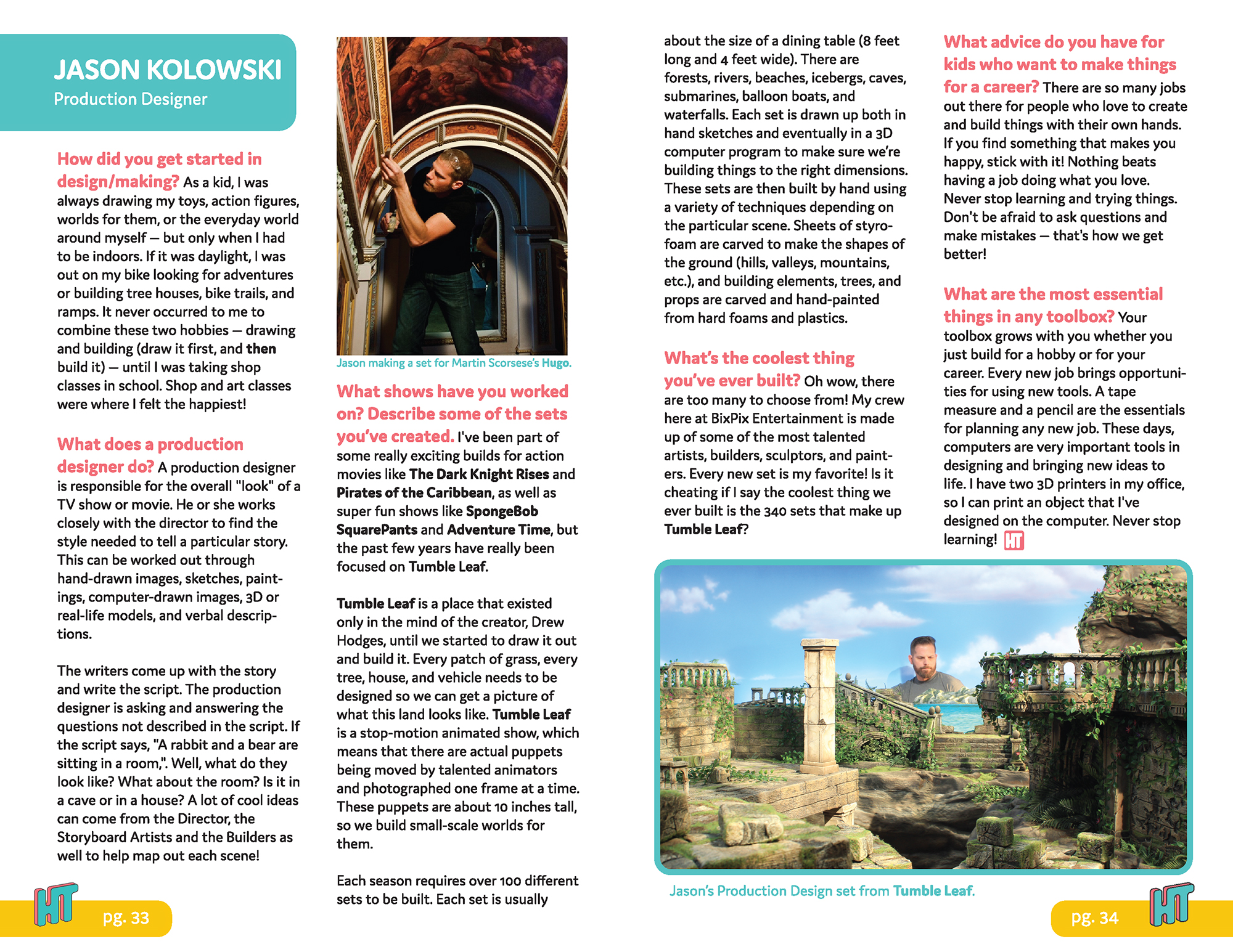 Kalimba Kit
Bat Mobile

Drawing Kit
Hippo Sanctuary
Stomp Rocket
Crossbow
HOWTOONS

2008-2016
Howtoons History
In 2004,
Howtoons
was created by Saul Griffith, Joost Bonsen, and artist Nick Dragotta. They set out to redefine the how-to manual for kids. In 2008, I joined the team and added playful toy design to the projects. The goal was to create engaging content with hands-on DIY projects for kids to build.
Throughout the years, Howtoons been published through Harper Collins,
Make
magazine, Image Comics, and Scholastic Books.
Below are examples of our comics and projects. My roles include project design, creating supplemental educational material, book design, creative directing, project management, and advertising and marketing.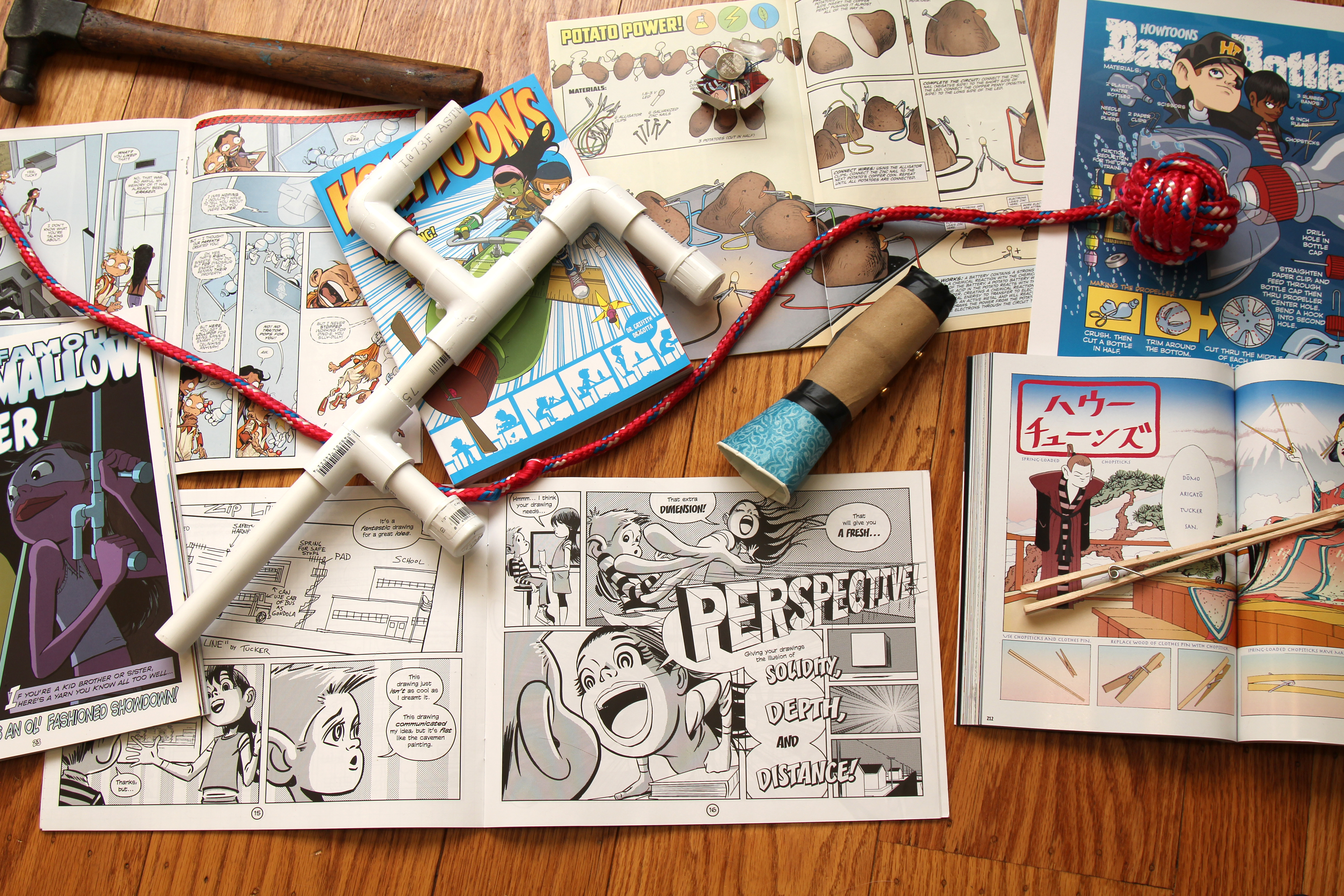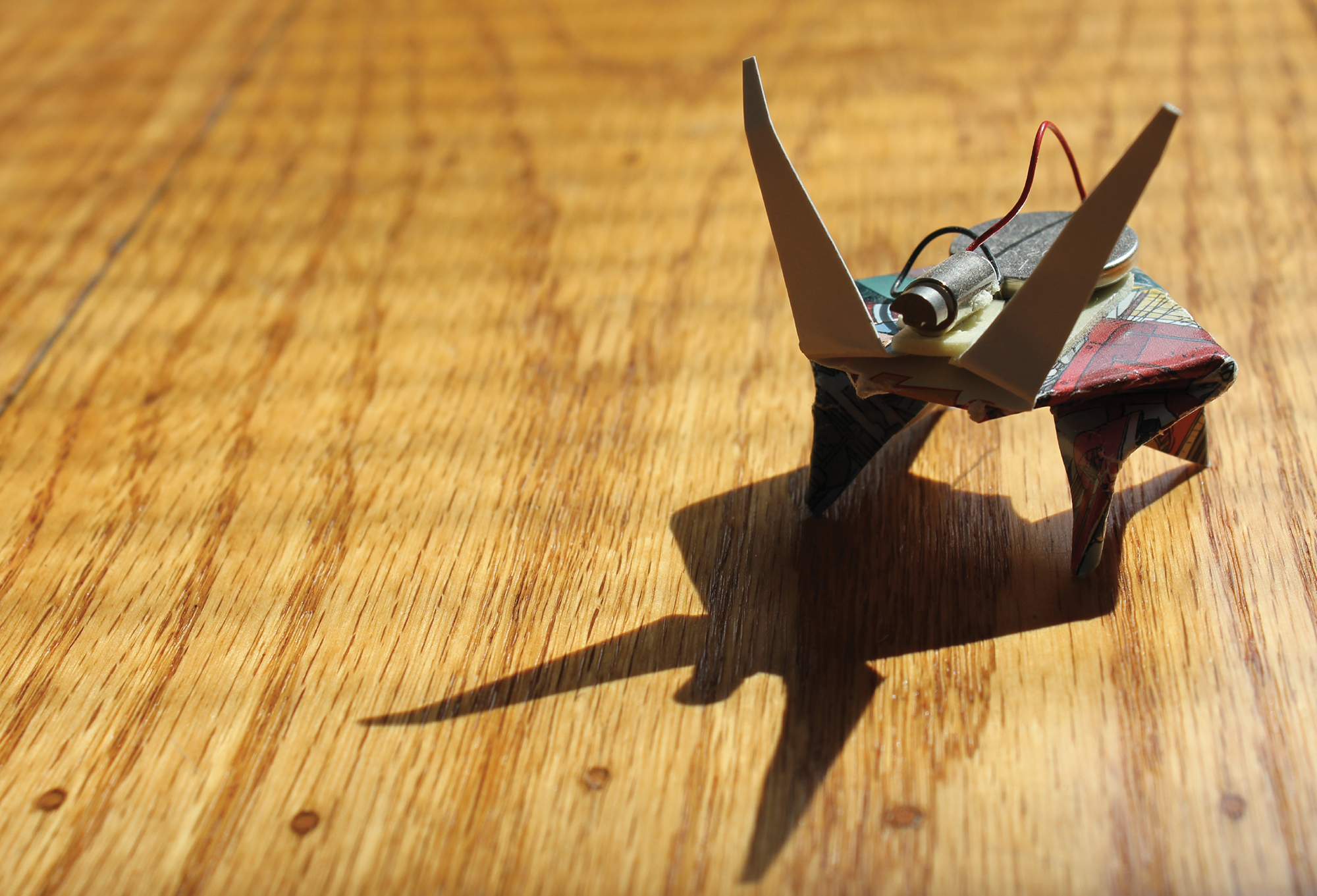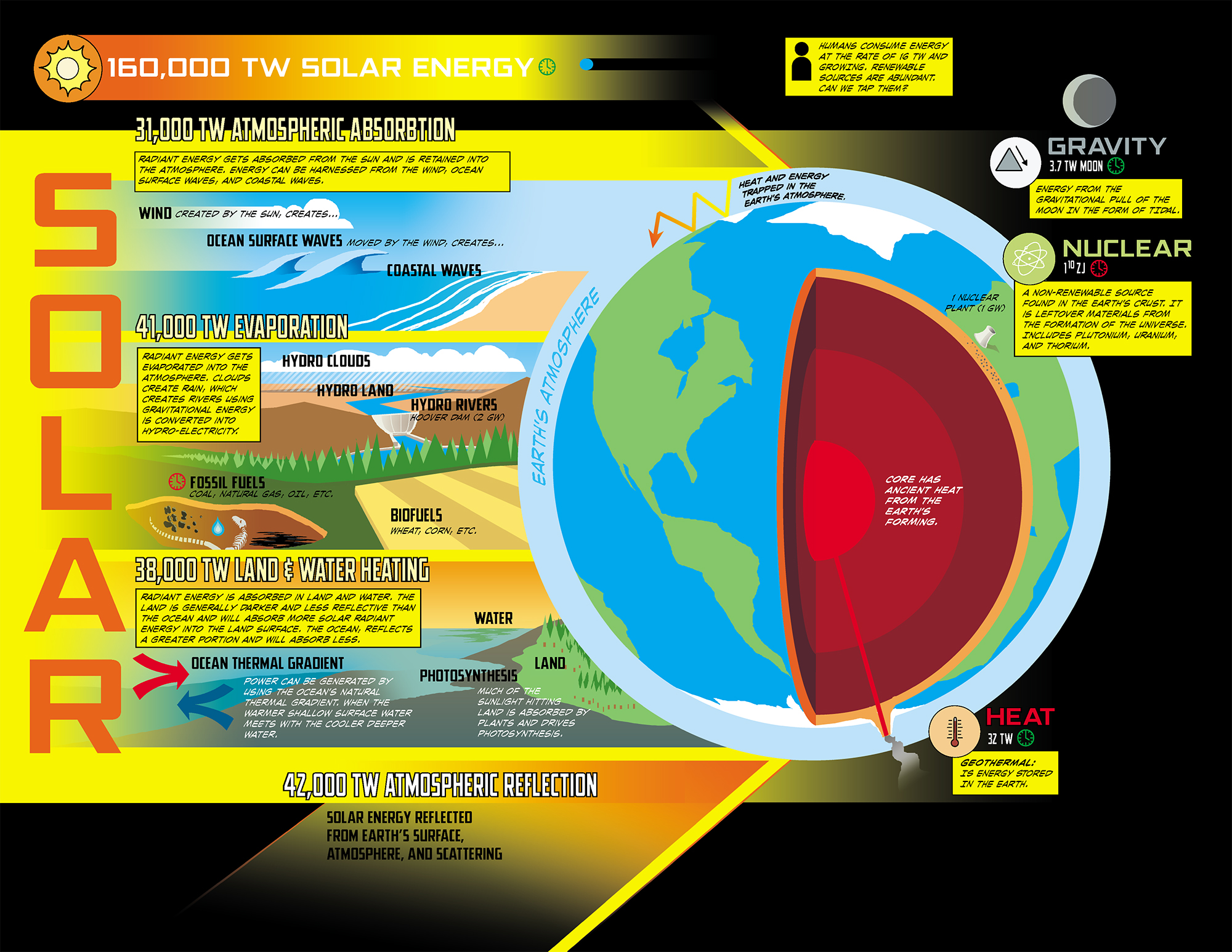 HASBRO

2006-2008 My Little Pony

At Hasbro, I sought out projects that broke the pony mold. I worked with known artists to create specialized convention ponies as well as role play toys that had exhibited unique personalities and play patterns.



25th Anniversary Silver Pony:
For this unique project, I worked with a sculptor and silversmith to create one 18" sterling silver pony and twenty-five 5" silver ponies to celebrate 25 years of My Little Pony.

Convention Collector Ponies: We conceptualized and created collector's pony lines for conventions and special events.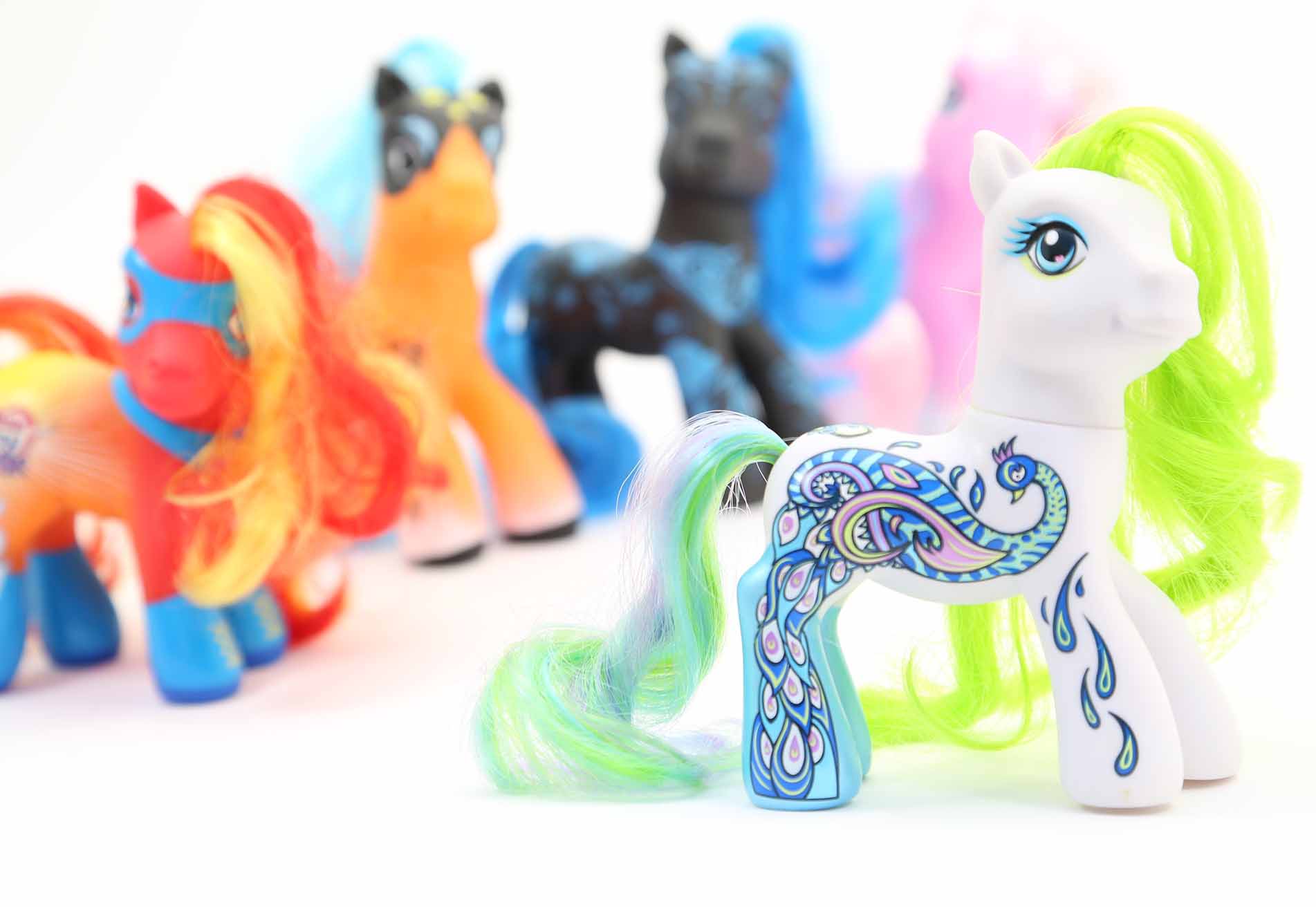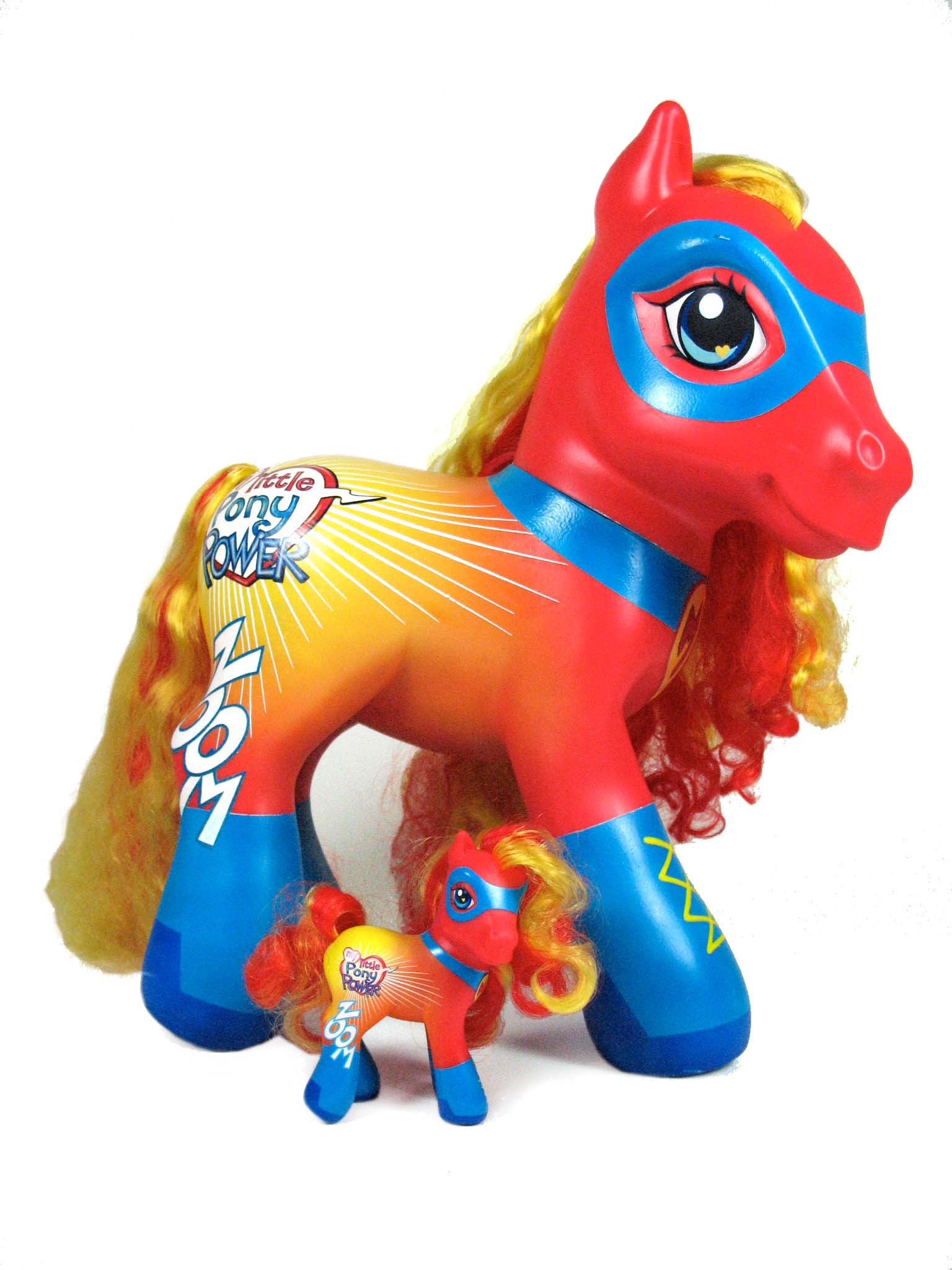 Pony Plush Research Initiative:
I surveyed 30 women to understand the relationship between girls and plush. The questions focused on the memory of a favorite stuffed animal. I used the findings to help redefine the direction of the pony plush line. I worked with freelancers, soft good engineers, and packaging designers to develop a memorable experience.
Made from the Heart: Focusing on the younger age of true plush devotion, this line took the essence of pony and gave it a more loveable and emotional feel by connecting it to a homemade look.

Ponyville Plush:
With a focus on collectability, I explored recreating a plush version of the stylistic Ponyville line, with each pony representing its unique personality through style and material choices.
Role Play: I worked independently and with freelancers to build the product line aesthetic. Then I worked with engineering to formulate UI play patterns, and I even directed the voice talent.


25th Ponies For 25 Years:
To help celebrate the 25th anniversary of My Little Pony, I Initiated and conceptualized a program. A total of 25 artists, fashion designers, and celebrities were asked to design a one-of-a-kind 18" pony. Ponies were auctioned off and proceeds were given to "Give Kids The World" charity.

NEW BALANCE

2003-2006 Kids Team Designer

At New Balance, I enjoyed the design challenge of the quarterly demands. A shoe is a shoe, so I delved into how I could reinvent it and make it interesting. What I discovered along the way is that I wasn't just good at designing playful and fun shoes, but I had become skilled at initiating new project ideas and directions that went beyond just the shoe.

Below are a number of shoe projects I worked on.

Life style 480: I worked with a comic book artist to add a graphic art element to the Lifestyle limited edition 480 series.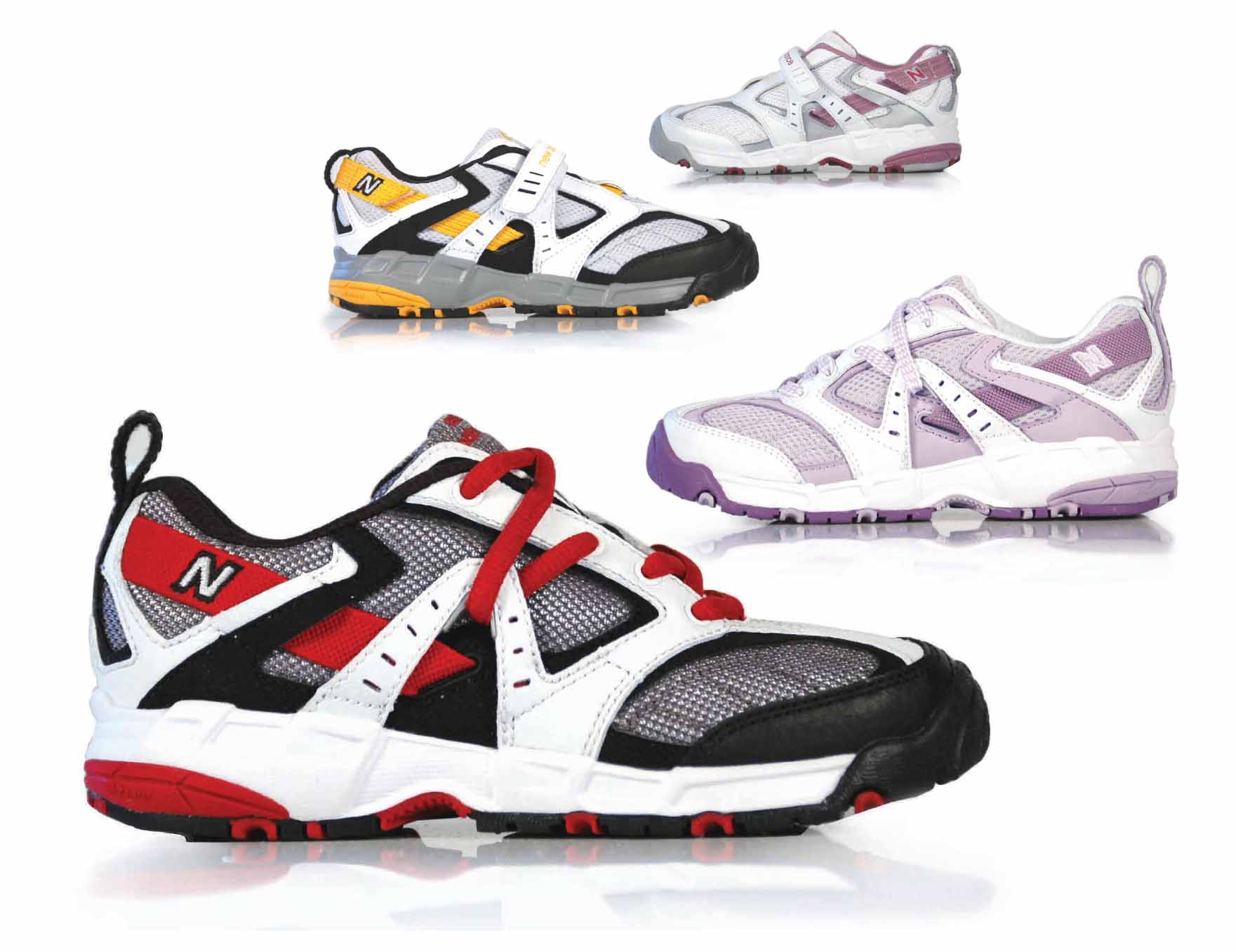 In the gym collection:
Recognizing that kids' cross-training needs differ from adults, I initiated a research project where I interviewed parents, kids, and physical fitness educators. This informed the design challenge to meet the needs of children K–8 for gym class while adopting the new PE philosophy of fun and fitness for life.

New Balance KX626:
These shoes were designed for K–2nd grade, where PE classes concentrate on teaching fundamental skills like running, kicking, and side-to-side movements. Design features incorporated everything from a kickball oversized toe wrap to a 360-degree fit system that helped keep the shoe on, while kids still learned how to tie their shoes.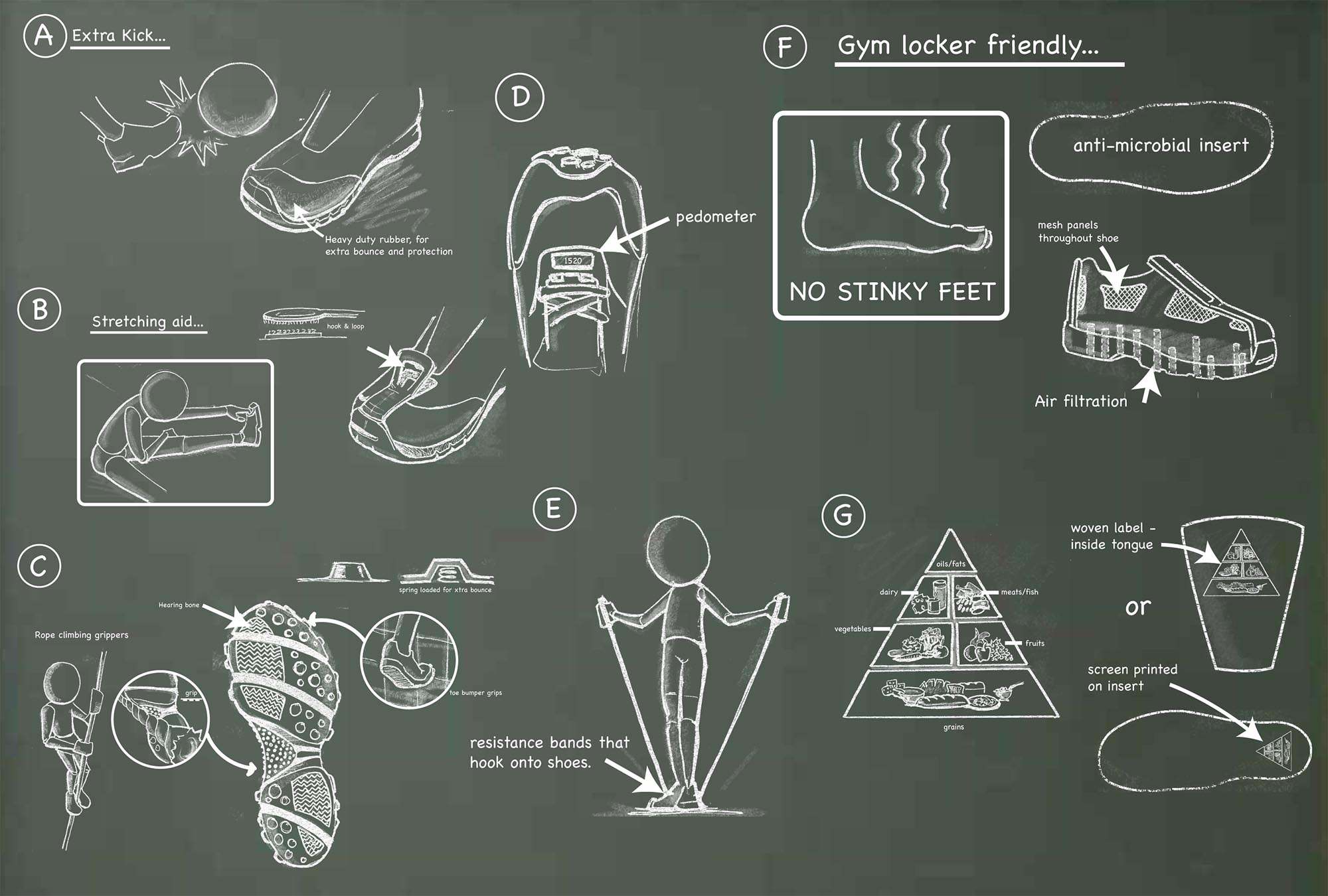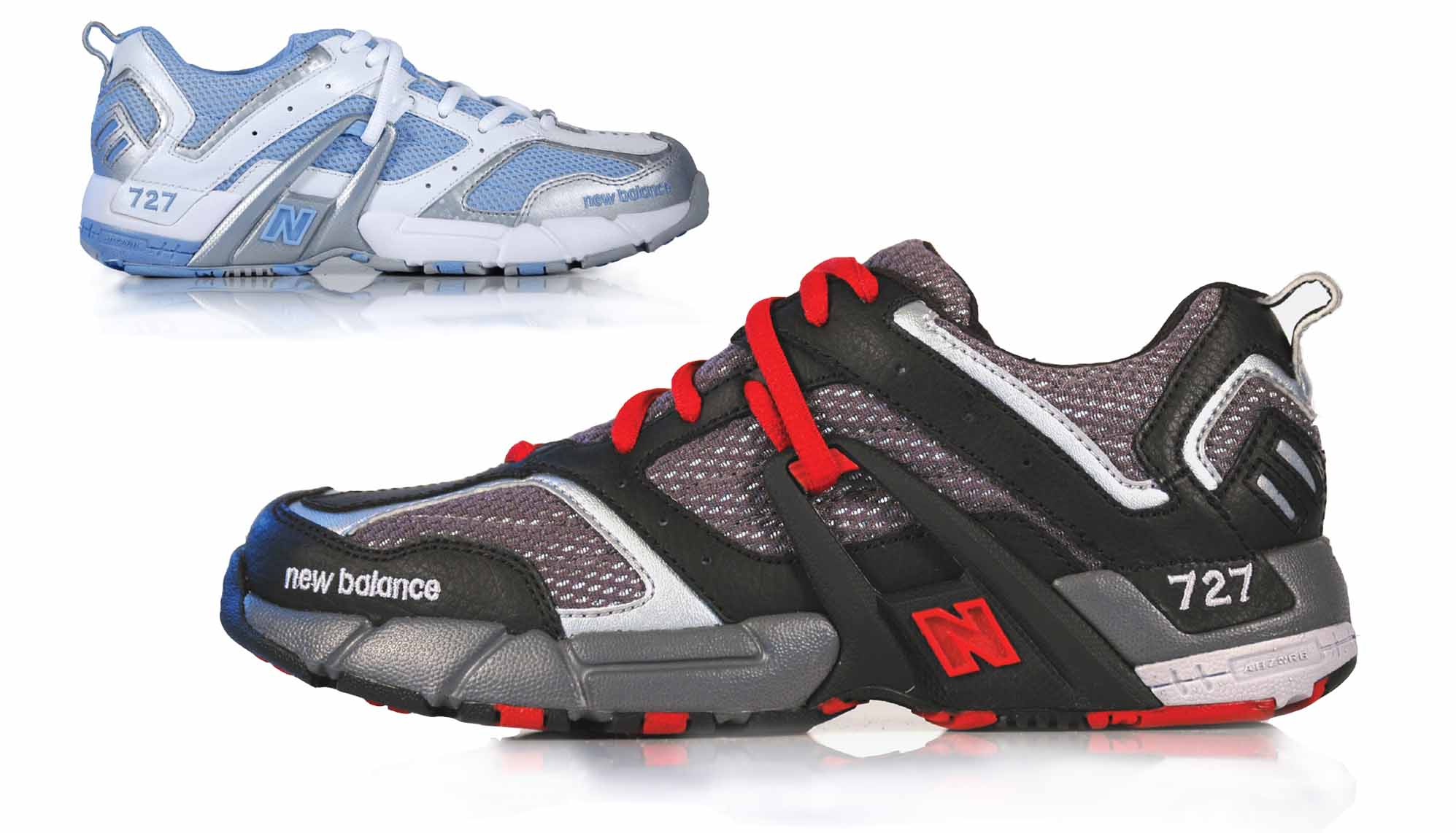 New Balance KX727:
Designed for 3rd–8th graders, where PE classes focus on physical activity through team sports, I wanted these shoes to have the cushioning of a running sneaker, the traction and upper height protection of a basketball shoe, combined with the mobility of a soccer shoe. Because PE activities last two weeks, I designed a shoe that would work for multiple sports.

Alternative Closures:

In the realm of non-lace shoes, I became mildly obsessed with utilizing the N-logo as an alternative closure.
Girls Initiative:
A buyer once said that "girls like pink shoes until they like purple." Rather than take his word, I initiated a girls' research project in order to understand exactly what girls wanted. I created survey questions and design kits with cameras for girls who were 8–12 years old to encourage them to photograph their rooms and personal spaces. I also interviewed the parents. With the research findings, I created personas that would later help inform and inspire the design and color direction.
Novelty:
I delved into explorations on how to create a fun shoe without licensing.
Running: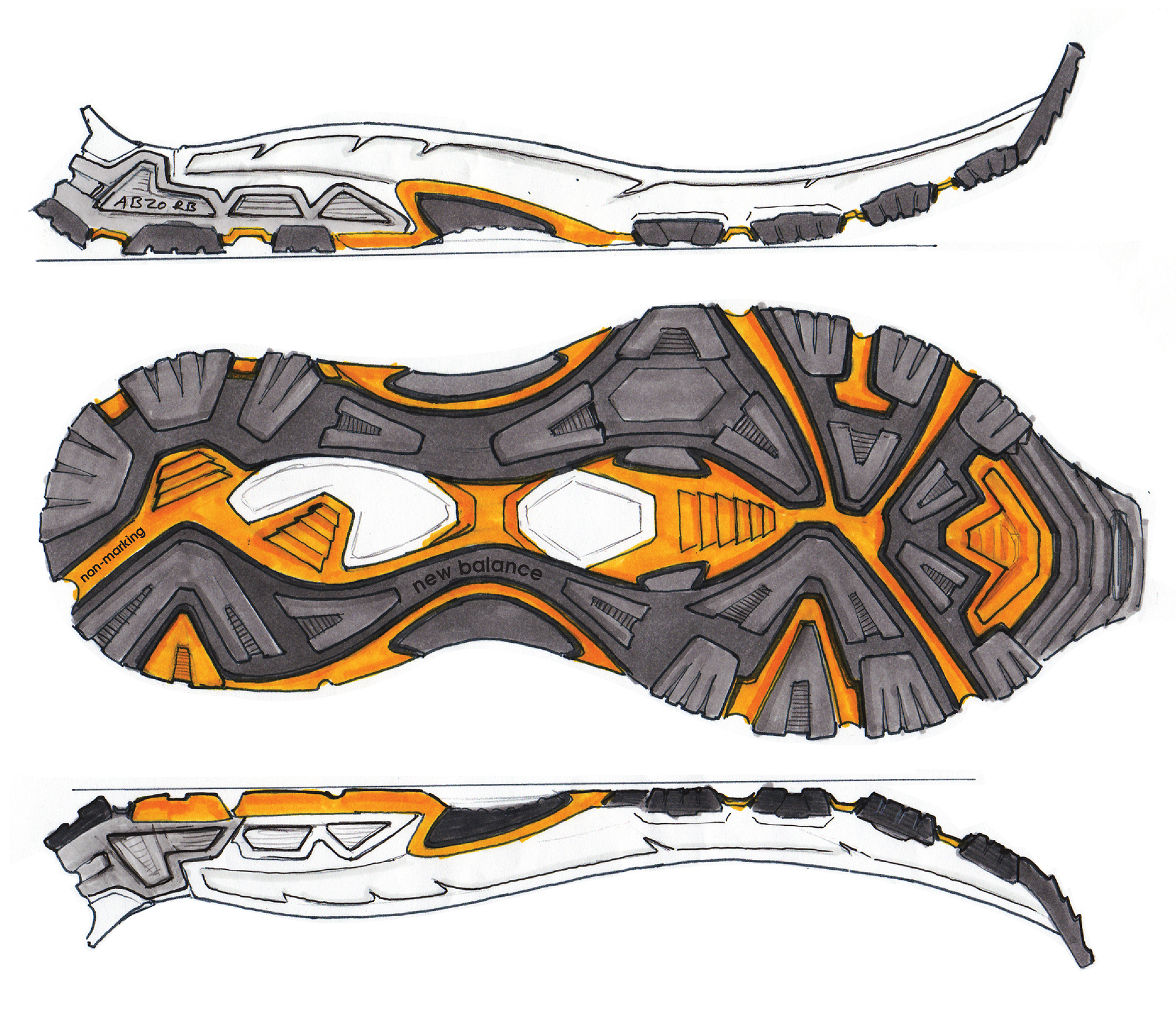 Little Passports
2018-present

I am the Design Director at Little Passports. I have driven the strategy and design direction for the new subscription lines and shop items over the last four years.
Kitchen Adventures: A global culinary adventure with recipes from America's Test Kitchen Kids and activities from Little Passports.


Credits: I was the team lead and co-director with Jacque Lamkin. I collaborated on projects with Prapti Verma and Lieyah Dagan. Content Art Direction by Jacque Lamkin. Illustrations and Graphic Design by Eura Bang, Boya Sun, Rafa Ribs. Editing and content creation by Kaleena Newman, and Michi Fujimoto.
Animals Wild: A six month subscription line that featured fun and exciting animals from around the world. Contents included a pop-up playset with lift-the-flaps surprises, facts, and games. Pop-out play figures, and a hands-on activity.


Credits: I was the team lead and director. I collaborated on projects with Lieyah Dagan. Content Art Direction by Alice Sieler. Illustrations by Tilia Rand-Bell, Angel Chang, Audrey Isaacson, and Riza Cruz. Editing and content creation by Wendy Hari.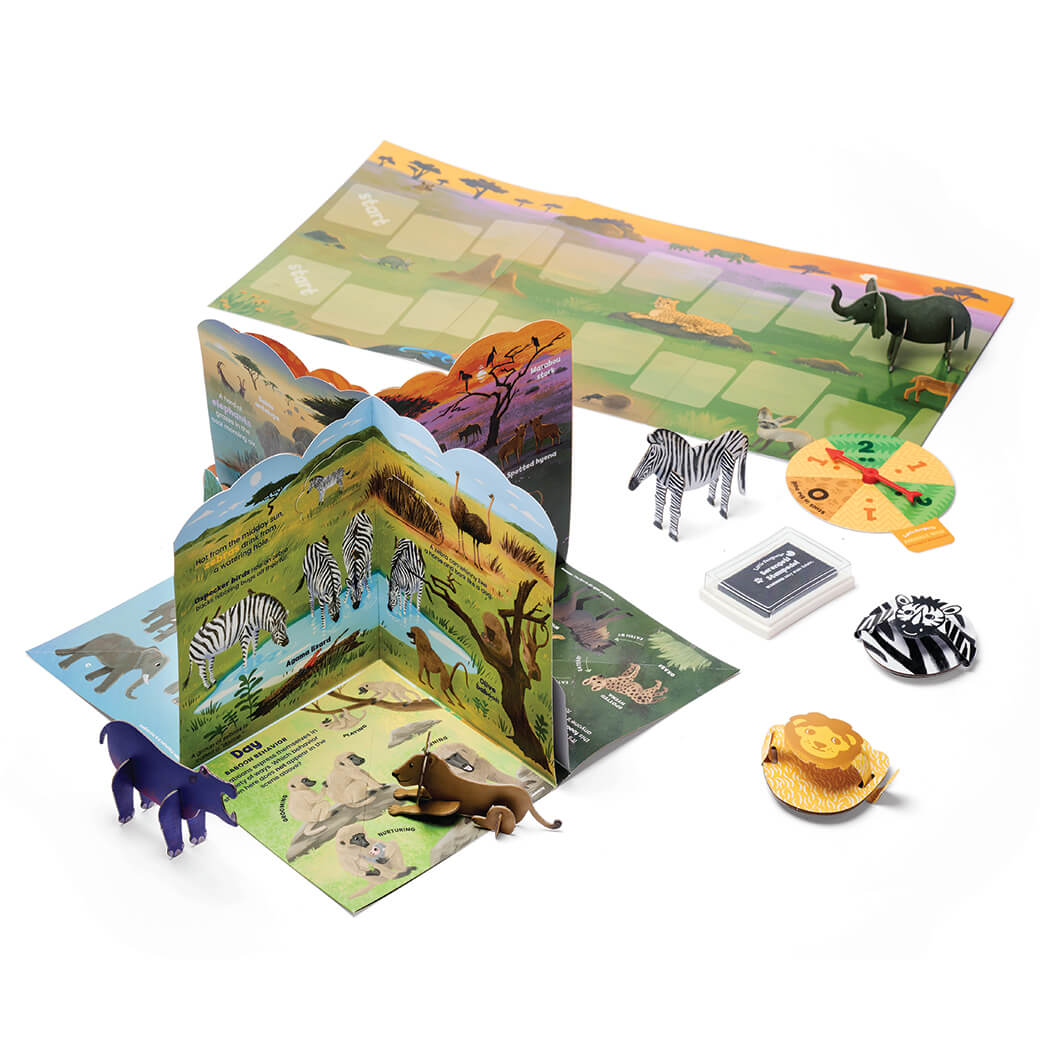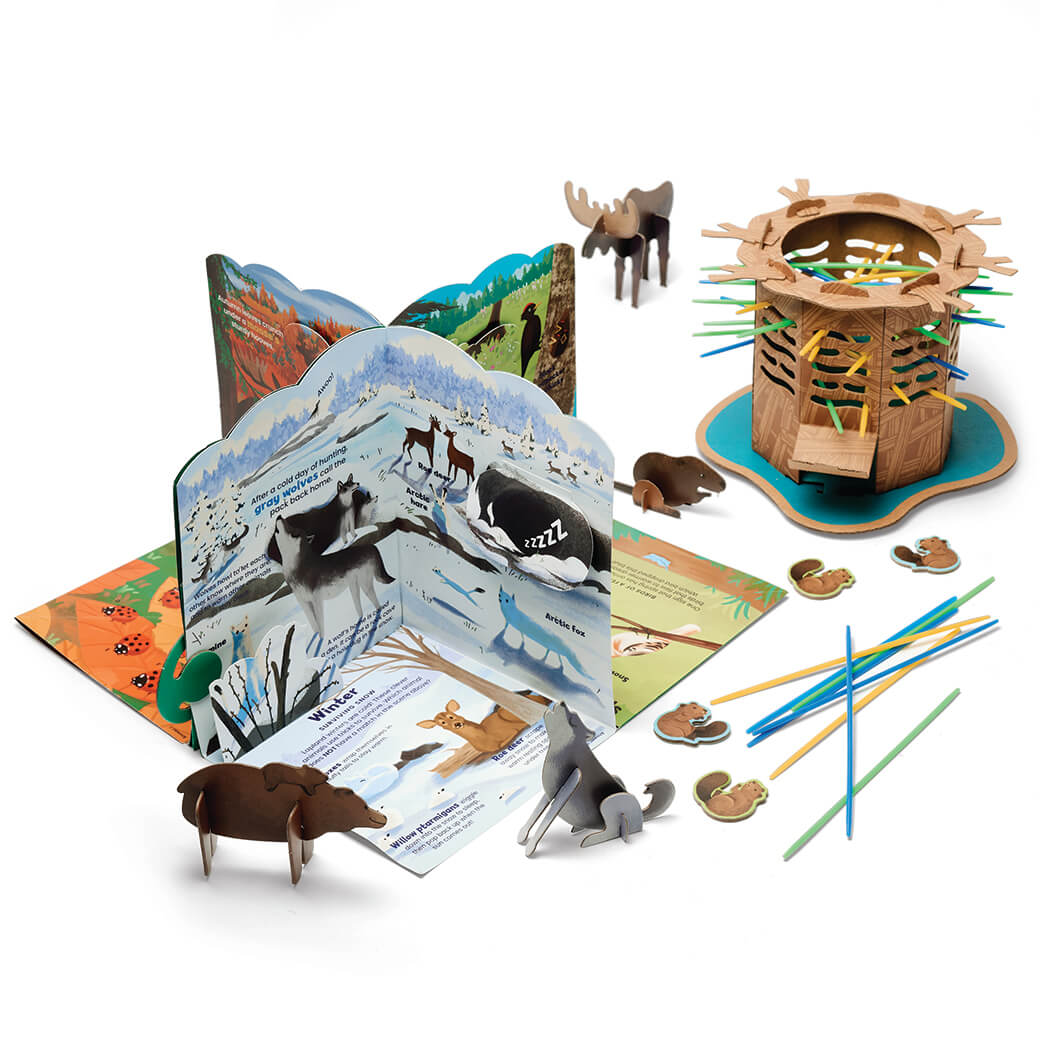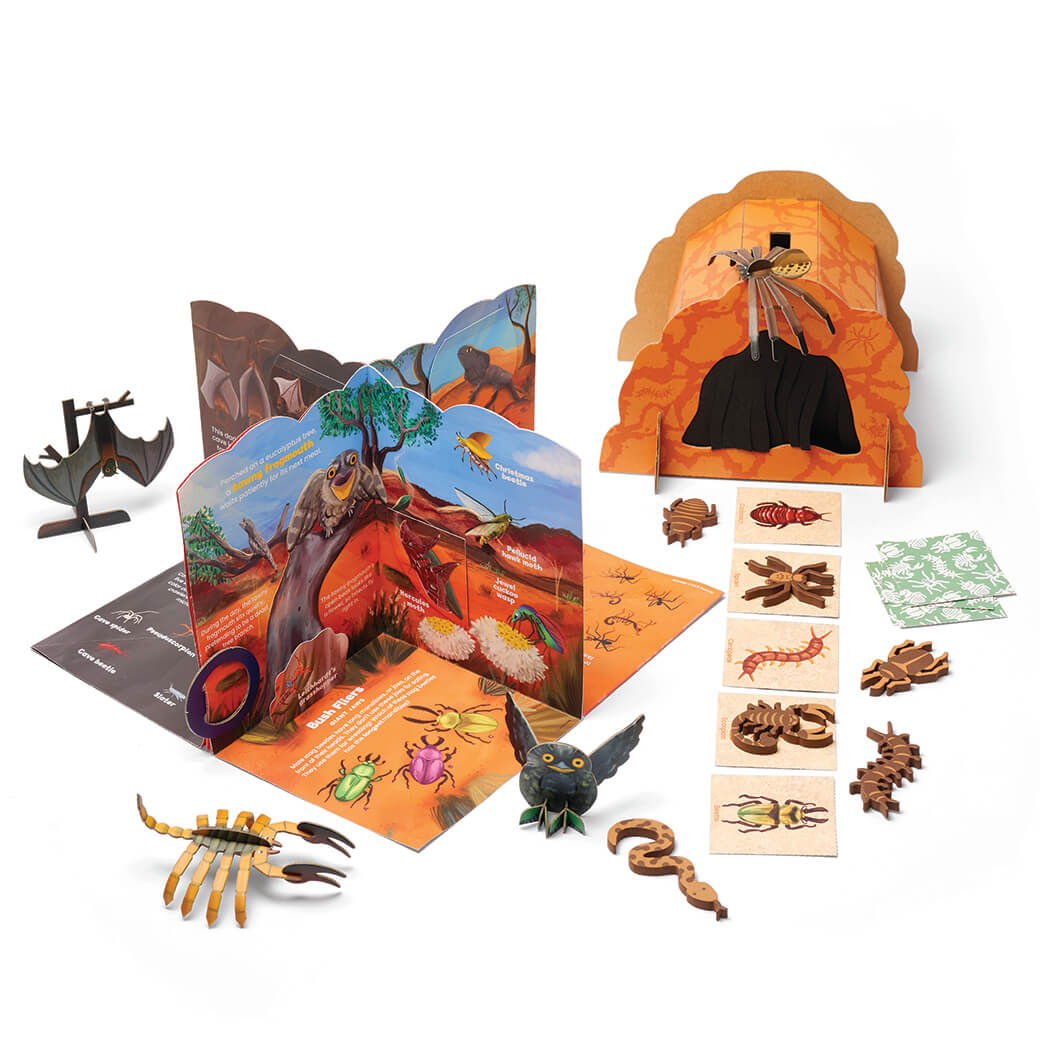 Science Junior: Science projects from around the world. Contents include a magazine with activities, infographs, puzzles, and stories. 1-2 hands-on activities. Projects were also turned into retail items distributed on site, Target, and Amazon. 24 month subscription line.


Credits: I was the team lead, project designer, comic content director. Comic illustrations by Comic Up. Comic writing by Jeff Parker. Project illustrations for (Amazon marble maze, 3d puzzle globe, foam planes, and Macaw mobile) by Abbie Goveia.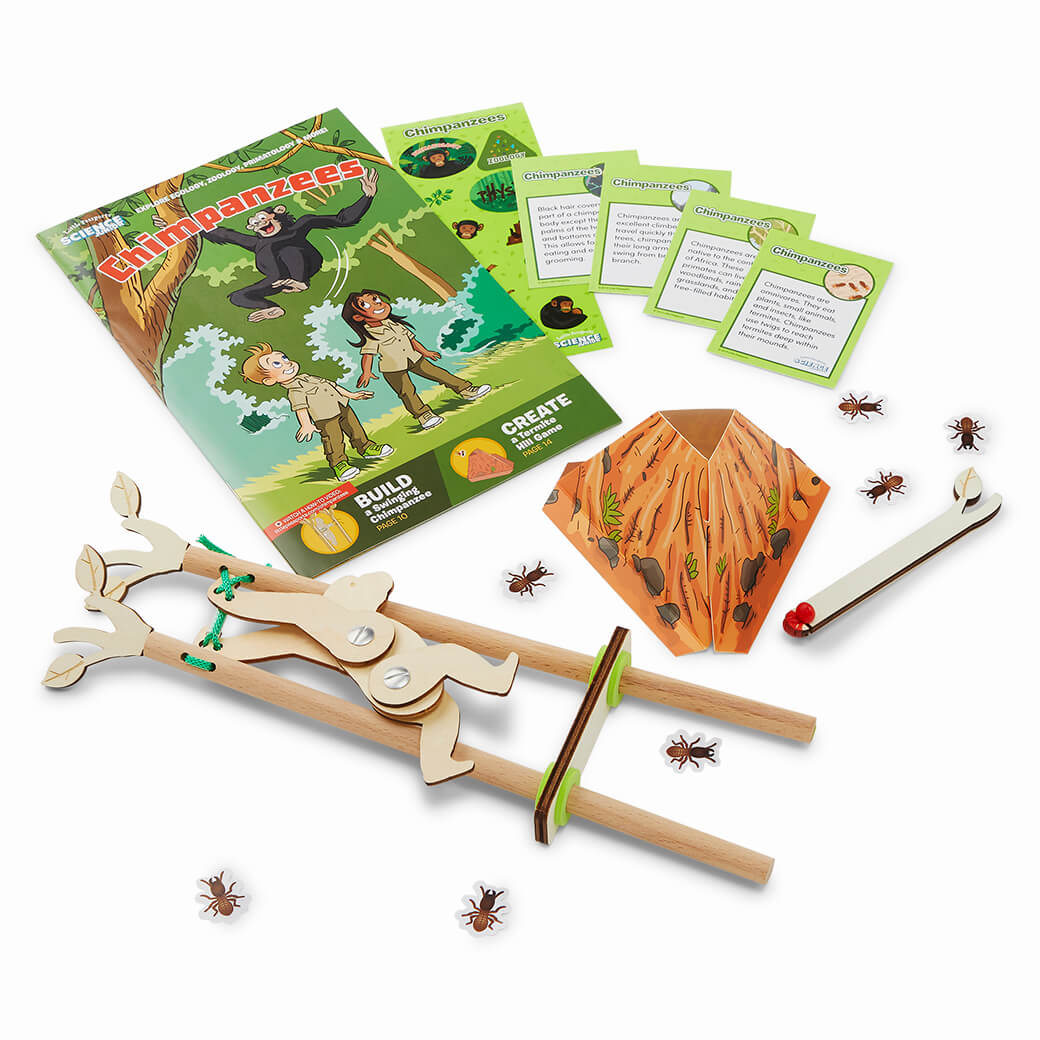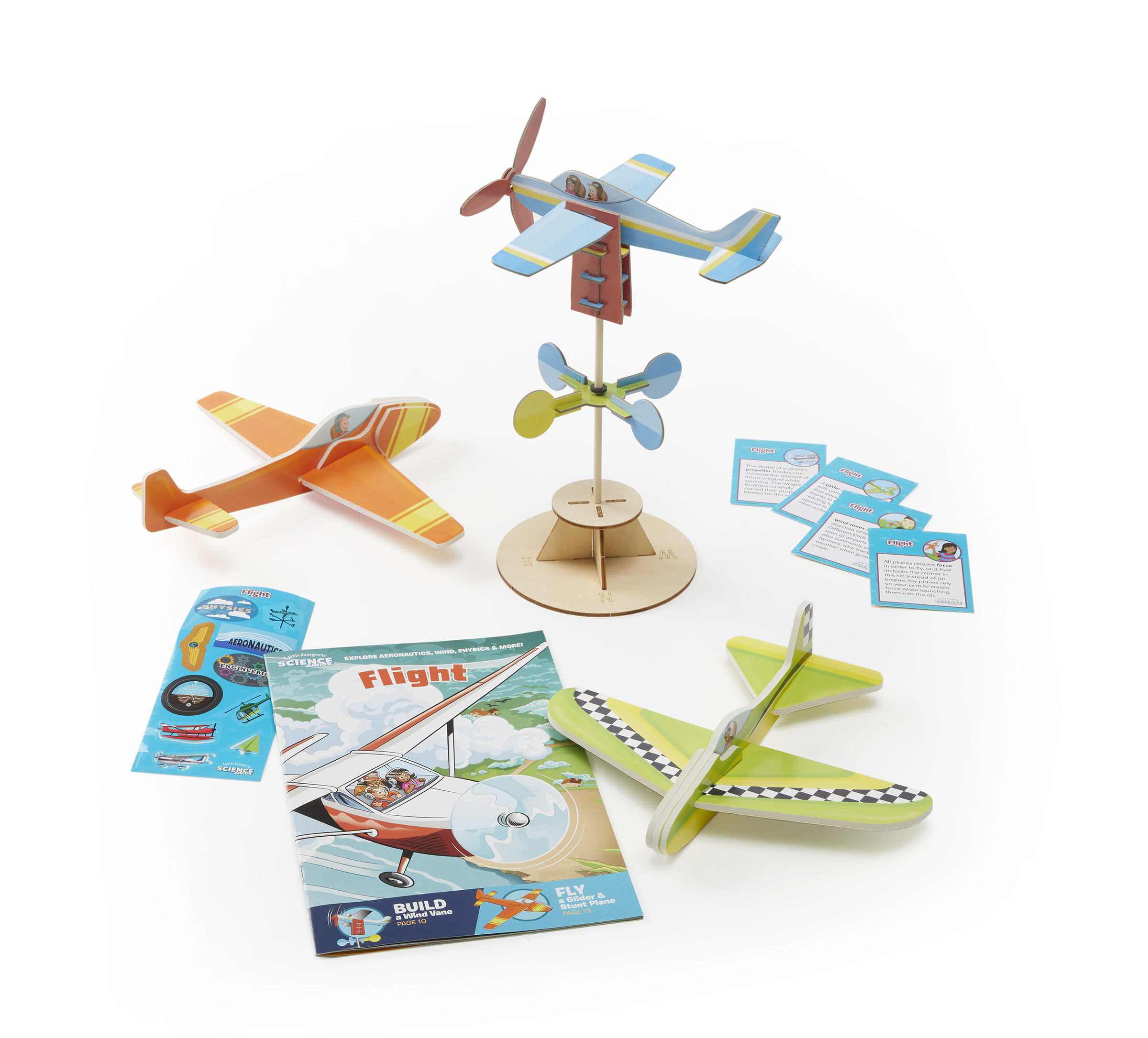 Shop items and retail: activities and projects for all ages sold online, Target, and Amazon.


Credits: I was the team lead and directed the concept and direction for the project. Collaborated and/or created projects. Food truck and globe illustrations by Abbie Goveia.